February 2013
2/9/13--My buddy Ed Davis decided to sell most of a Rod and Custom rack and pinion Mustang II suspension setup, so I jumped on it. So today, I pulled the engine, and started to remove all the stock suspension and steering parts. I will try to sell whatever I pull off that is sellable, including the Monte Carlo bars, which are no longer needed, since the shock towers will be cut out and thrown away. $700 for the R&C parts. More needed to complete the setup.
Here is a picture of just the manual steering parts, and one side of the suspension junk, removed. Garage is kinda tight right now...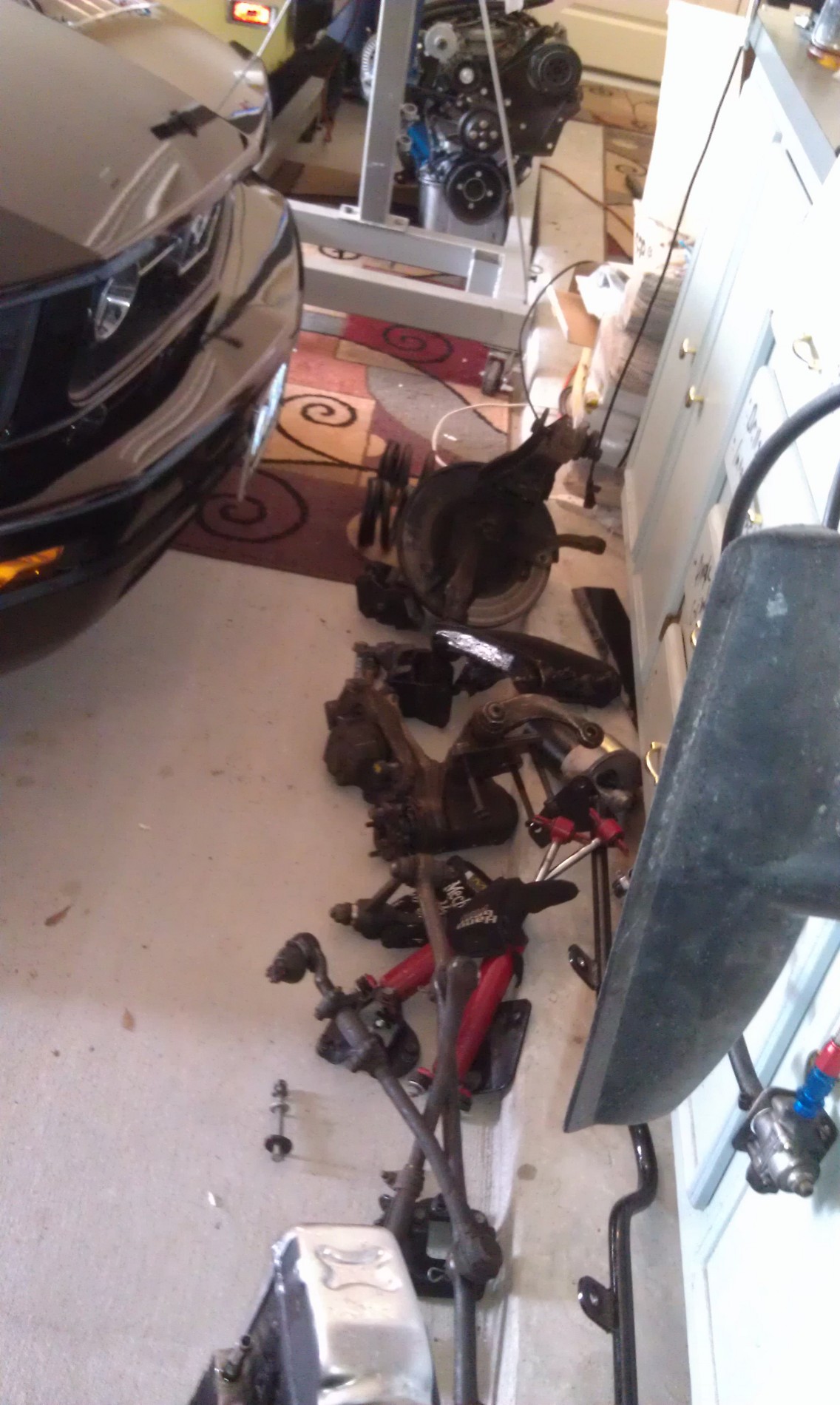 The engine bay with some of the suspension and steering stuff removed. I will end up cutting out the shock towers completely, and pretty much everything you see in the way here. I will also move all the electrical mess to either the back of the engine bay, or inside the car, and finally clean up that mess.
2/17/13--Spent the weekend cutting crap out. It sure felt GOOD to toss those shock towers out onto the ground!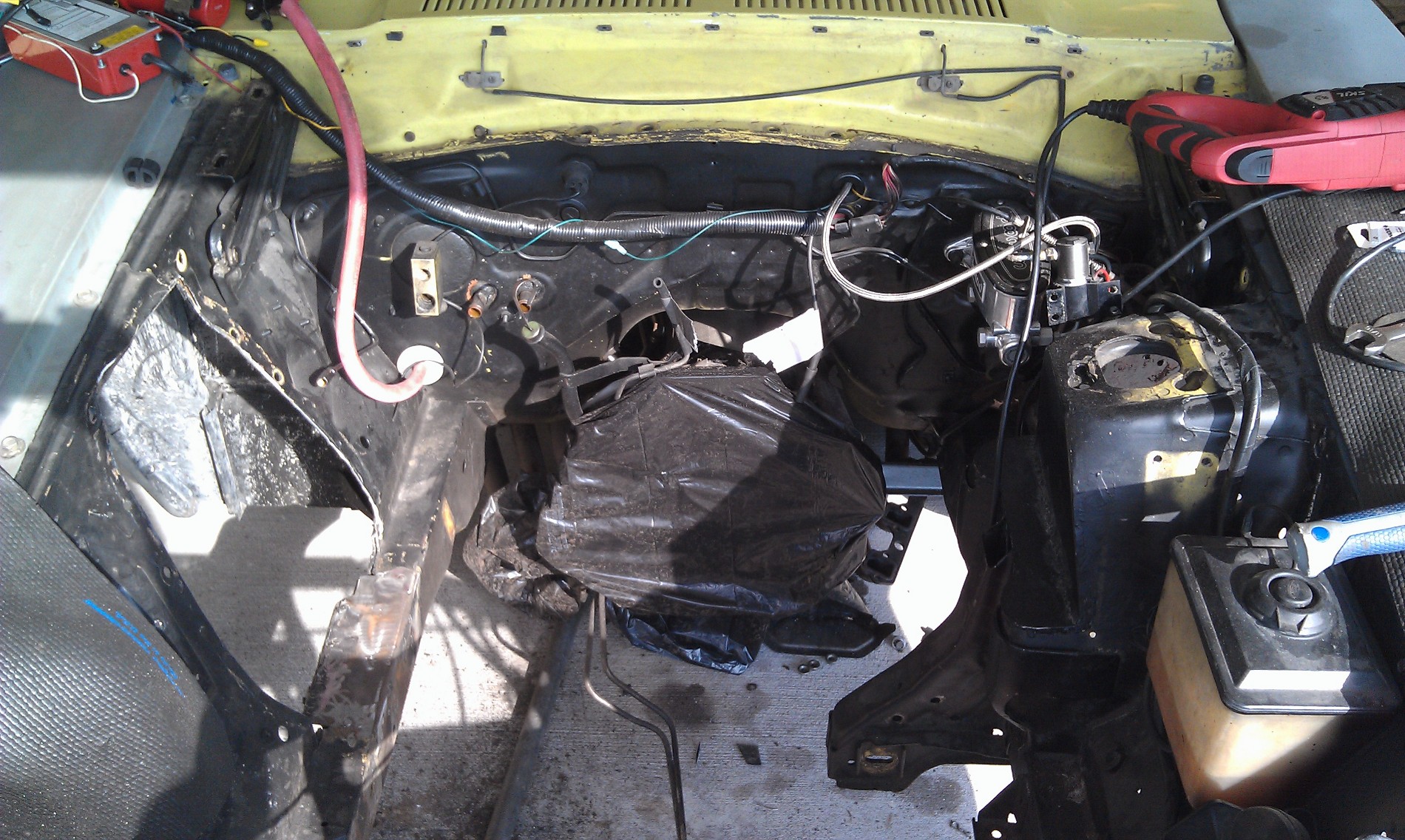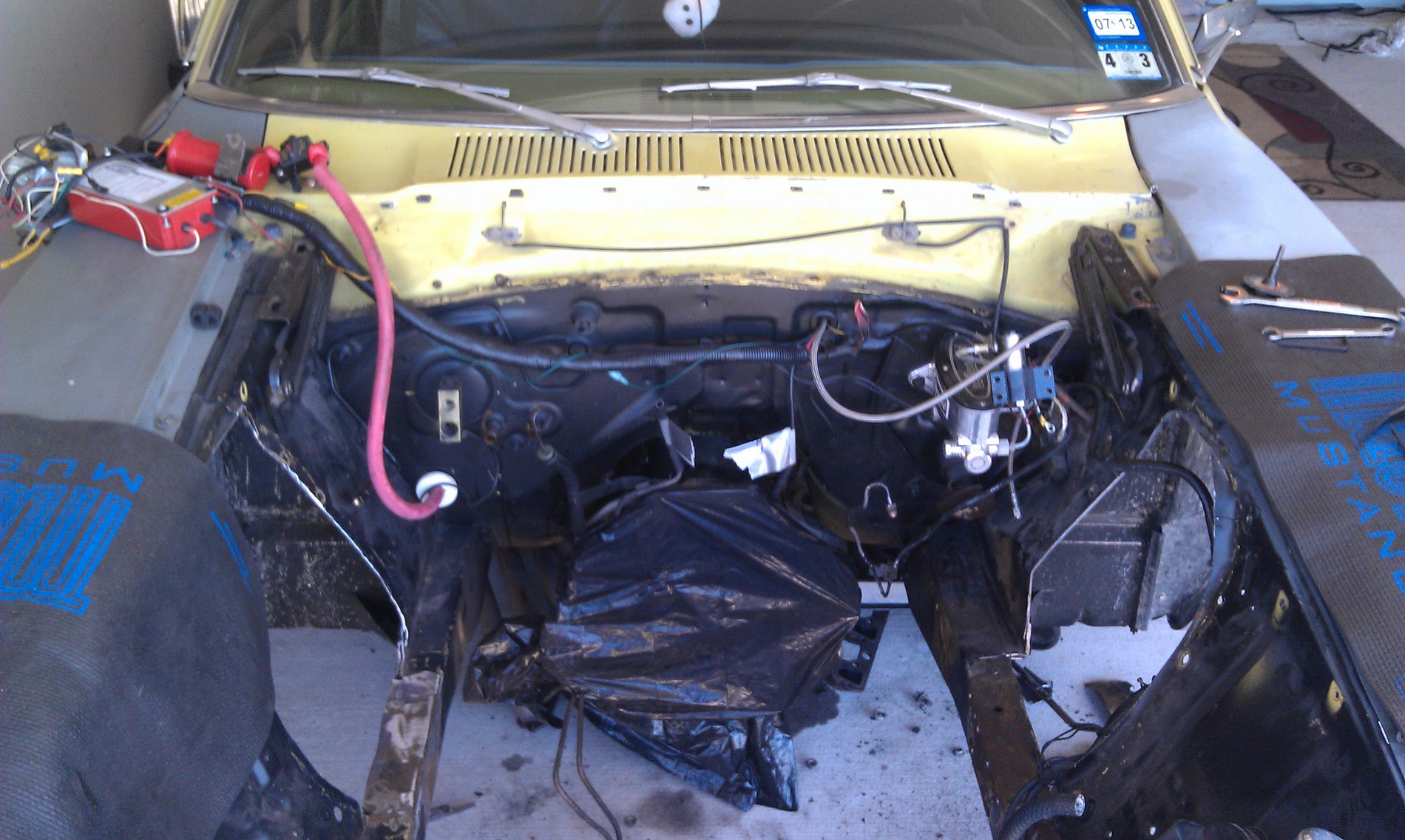 And with the R&C crossmember mocked in. Not yet ready for welding in. Still working on the measurements, and cleaning the frame rails. But almost there!!!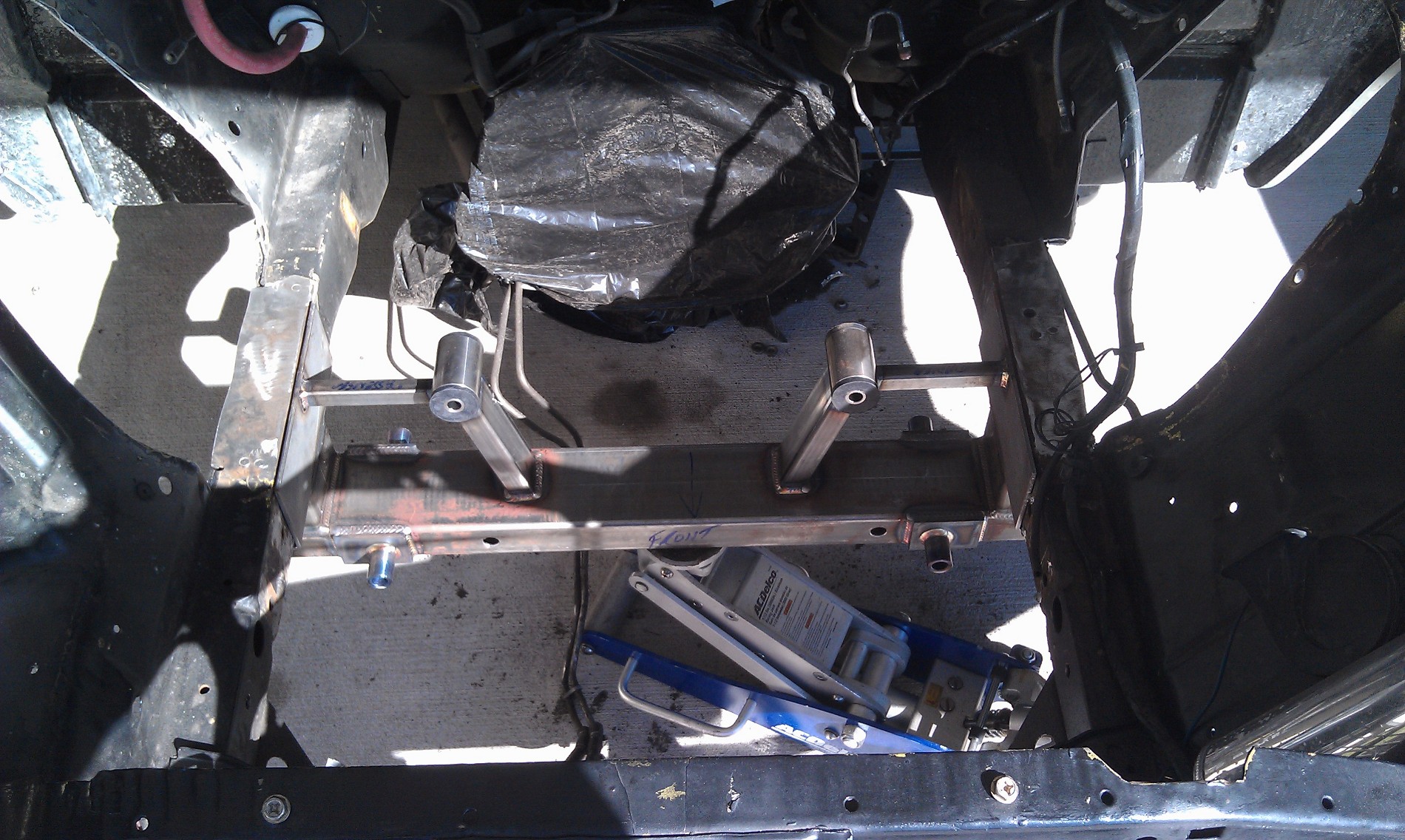 2-23-13--I was going to tack weld up my stuff, where I needed it to be, but my welding gas bottle was empty. So I called around and the closest place to get my bottle swapped out for a full bottle was in Liberty. I drove there, swapped out my bottle for $32, then on my way back, decided to stop in Dayton at the family's ranch, and guess what...a 220 mig welder! I called Anna's cousin Harris and who takes welding at school as a senior, and he met me at the house and welded my crap up for me, and it was WAY better than I could do.
All welded in and ready to order new parts. I need the sway bar kit, shocks, and the steering conversion to finish this up.
Total (rounded) = 7950
Oil Change 59,800 miles
Transmission change 59,800